We take a 20,000 word deep-dive on Android's "foundational" upgrades.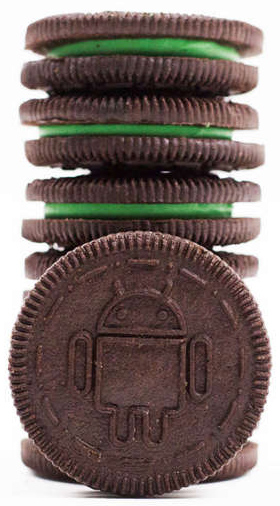 Take a closer look at Oreo and you really can see the focus on fundamentals. Google is revamping the notification system with a new layout, new controls, and a new color scheme. It's taking responsibility for Android security with a Google-branded security solution. App background processing has been reined in, hopefully providing better battery life and more consistent performance. There's even been some work done on Android's perpetual update problem, with Project Treble allowing for easier update development and streaming updates allowing for easier installation by users. And, as with every release, more parts of Android get more modularized, with emojis and GPU driver updates now available without an OS update.
Like its partnership with Nestle for Android 4.4 "KitKat," Google is taking its alphabetical snack-themed codenames to the extreme with 8.0, and partnering with an actual snack company. This time Nabisco is sharing the "Oreo" brand with Google (We've yet to hear about any kind of monetary arrangement for this sort of thing). Google's Eclipse-themed launch party was complete with custom Oreo cookies featuring an Android robot design and green filling.
Two billion users is a huge number, but with Android 8.0, Google shows that it still isn't satisfied. A new initiative called "Android Go" targets the developing world, where cheap devices and limited access to data and power require taking a different look at how some parts of Android function.
Oreo will also serve as the base for three new Android form factors. It will be built into cars as "Android Automotive," where Google works with car OEMs to integrate Android. Android 8.0 will also be the base OS for "Android Things," an "Internet of things" (IoT) version of the OS designed to easily manage on embedded devices. Finally, Google's virtual reality "Daydream" group will also launch a new form factor with Oreo—standalone VR headsets.
So, coming soon to your phone, your tablet, your watch, your TV, your car, your "things," and your VR headset—it's Android 8.0 Oreo. Let's dive in.
Listing image by Google
(Visited 1 times, 1 visits today)